企業紹介
Why Work Here Leading in Beauty
We are the global leader in prestige beauty — delighting consumers with transformative products and experiences, inspiring them to express their individual beauty. We are the only company focused solely on prestige makeup, skincare, fragrance and hair care with a diverse portfolio of 25+ brands sold in approximately 150 countries and territories. Infused throughout our organization is a passion for creativity and innovation — a desire to push the boundaries and invent the unexpected — as we continue the bold work of our founder Estée Lauder.
We embrace the challenges of leading in the ever-changing beauty landscape, and our competitive nature is a powerful source of motivation. We focus on long-term growth with an ability to execute with agility and excellence. We pride ourselves in offering a stimulating inclusive environment that fosters creativity, innovation and integrity in everything we do.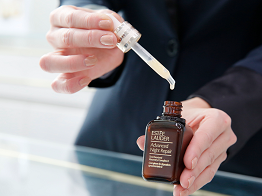 EL
---
Prestige beauty is a dynamic growth industry
Prestige beauty is a dynamic growth industry, and we are at the forefront, leading the way with a diverse portfolio of 25+ exceptional brands. Every day we help millions of people express their own beauty — recognizing the diversity of the world we live in and celebrating the individuality of those we touch. You, too, can play a role in our global success.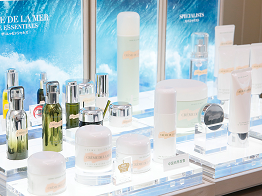 ---
The Next Generation of Leaders
The value we place on cultivating future leaders is at the heart of our talent philosophy. We encourage continuous learning and experiential development, and we identify and harness the strengths of our talented employees — building on individual capabilities and opportunities for growth.
The global nature of our work across multiple regions and brands, functions and channels provides fertile ground for mobility and career growth. Our inclusive culture embraces diversity of thought and empowers individuals to think as entrepreneurs.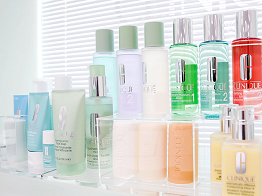 ---
Rooted in Values
We are a family company with deep-rooted values and a rich history. We draw inspiration from our past, from the bold and breakthrough efforts of our founder, Mrs. Estée Lauder, who helped invent the modern beauty industry. We apply the same spirit of creativity and persistence today, pushing the boundaries of the business as we strive to invent the future of beauty.

At The Estée Lauder Companies, we aspire to foster our heritage of respect and be a positive influence in everything we do and in every community we serve. Corporate citizenship and sustainability are central to our beliefs — from employee volunteerism and our cause-related campaigns to the creation of high-performing and safe products, all while caring for people and the environment.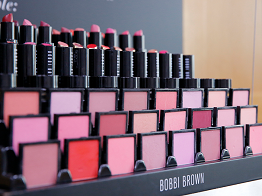 社員紹介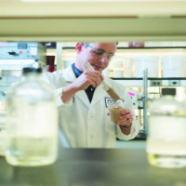 Jaimie / NA
a Research Scientist on the Skin Physiology and Pharmacology team
現在している仕事を具体的に教えてください
Most of the projects I work on relate to pigmentation, which has been an interesting journey for me because I'm one of the few black women in this group so I can personally relate to this research. It is gratifying to be part of projects where I'm looking for healthy and safe ways to help people with color correction issues, dark spots, or even vitiligo within the black community and within my own family too..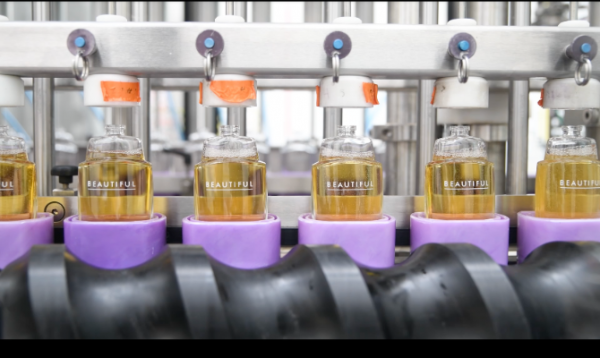 この会社を選んだ理由は何ですか?
I like being a part of a very diverse team. Everybody here has different stories. They come from different parts of the world, different parts of the country, with a wide range of expertise but somehow, we all come together and we make this amazing team. We come from all walks of life and complement each other so well.
今後どうしていきたいですか
Something that I also appreciate is the company's commitment to breast cancer research. I've come to appreciate that cosmetics not only make people look beautiful but feel beautiful as well, and that helps your psyche. There are some really great organizations that use makeup to help cancer patients to feel better about themselves. And if I can be a part of that in some way, then that's awesome.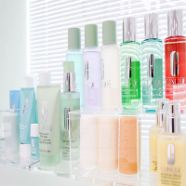 Frank / NA
Director, R&D Product Formulation, who manages the Estée Lauder, La Mer, and Tom Ford Makeup
現在している仕事を具体的に教えてください
My best day is usually when our products go into production and go onto the counter so consumers can use it. It's amazing when you see a product you helped create in a magazine for the first time. Whenever we're at the mall or when we're at the store, we usually go right to the Estée Lauder or Clinique counter to see all the products that I've helped to develop over the years, and to see what's selling well.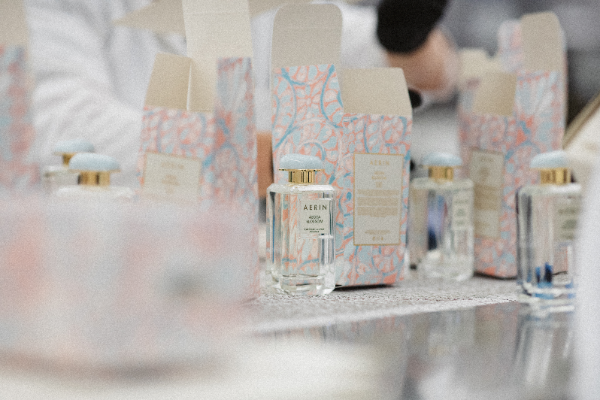 この会社を選んだ理由は何ですか?
When I first started here, as a young scientist, I learned a lot. I learned about the chemistry and the colors behind our makeup products. As I've progressed through the years, I've gotten more and more responsibility. And now I'm very fortunate to be in a managerial role where I can help train and teach a lot of the young chemists how to make products by today's standards and for today's consumers.
今後どうしていきたいですか
NA
As a working father, how do you manage work/life balance?
I work hard to maintain a work-life balance, trying to make sure that I get home on time for the kids while at the same time, supporting my brands. The good news is that this is a family-oriented company, especially here out in Melville in Research Park. It's like a big family, the family of scientists is amazing. The company treats its employees very well, and the biggest improvement that I've seen in this area is we now have paternity leave, for fathers, and we have great maternity leave for mothers.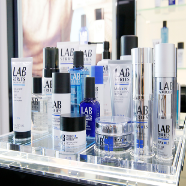 Fiona / NA
Senior Analytical Scientist with the Estée Lauder Companies' R&D team in Shanghai
現在している仕事を具体的に教えてください
We look at every single material that goes into a product. We set the specification or standard for each raw material before we use it. Then we test each lot from our raw material vendors. Basically, we do quality control for each raw material. We also set the specification of each product. Over the course of a year, we test hundreds, possibly thousands of products.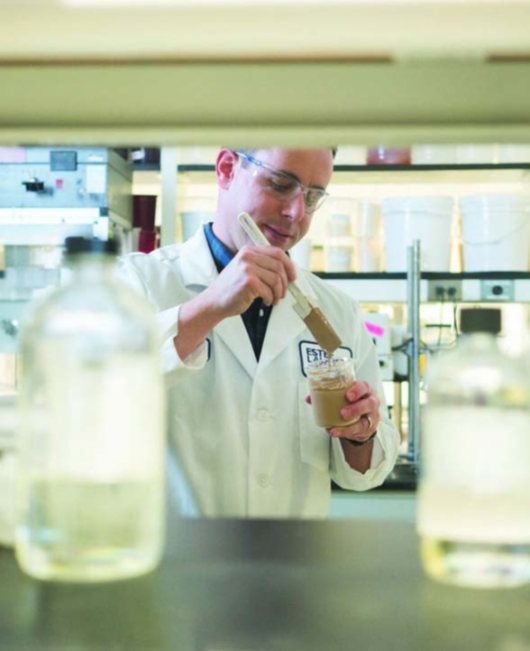 この会社を選んだ理由は何ですか?
Before I joined the company there was no analytical lab. I made a few trips to Melville, the company's global center for R&D, where I trained the raw materials task team and then I came back and set up the equipment and the raw materials task team capability here. I worked hard over three to four years to set up the analytical lab we have in Shanghai today. My favorite thing is to see my lab organized, with everyone well-trained and with things under control.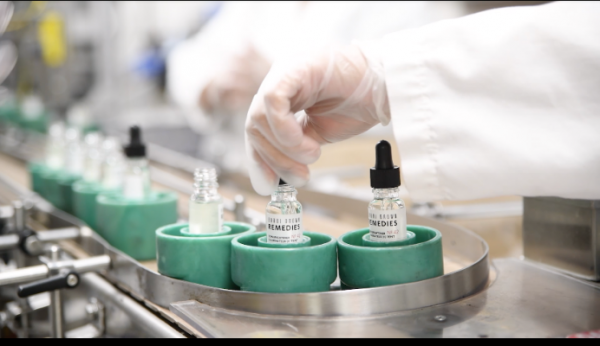 今後どうしていきたいですか
We are just like a family working here. We may have some different ideas on a project, but we can speak up, share our thoughts or our opinions. No one will judge you. Sometimes we may disagree, but we work it out. Even if I have a different opinion than my boss, I can say what I'm thinking and if it's reasonable, my boss will accept it. This is very important, too.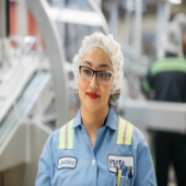 Katrina / NA
a chemical engineer who serves as Director of Operations at The Global Estée Lauder Co
現在している仕事を具体的に教えてください
In distribution, our main priority is quality going to the customer. I oversee running the day-to-day execution of the plant and our online fulfillment area. The main priority for me on a daily basis is making sure that customer orders are getting to them on time, and that they're being presented in a way that the consumer's going to love.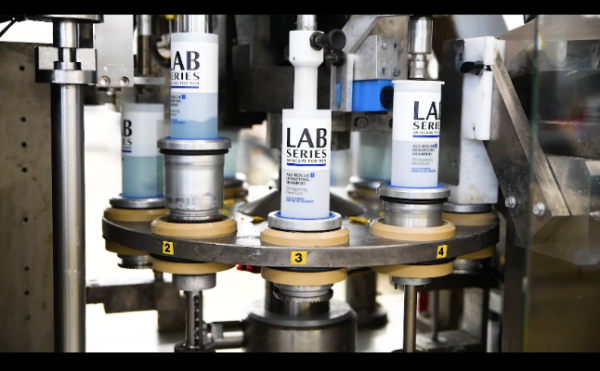 この会社を選んだ理由は何ですか?
I studied chemical engineering but I wasn't exactly sure what I wanted to do. I love data. I love science. I love problem-solving. I started to get interested in the beauty and cosmetic industry when I realized the amount of science that's behind all of the products that I use. When I was getting ready to graduate there were a lot of opportunities in oil and chemical refineries, but I thought it would be fun to work for a company whose products I love, and the Estée Lauder Companies was at the top of my list.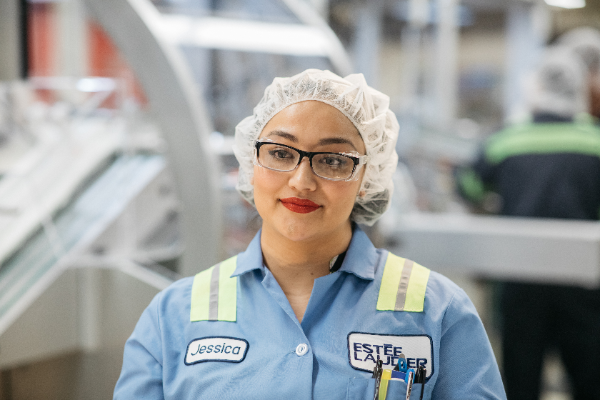 今後どうしていきたいですか
I love coming to work mainly for my team, the people that I work with every day that are making things happen to support the business. It's interesting work. There is always a new challenge requiring problem solving. We have a lot of new technology that we're bringing in house, so it's really exciting to be a part of all of these digital changes. Working with robotics every day and leveraging data analytics.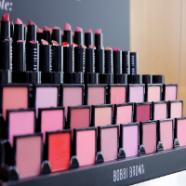 Jun / NA
Manager of Quality Engineering at the Estée Lauder Companies' Northtec Campus in Bristol
現在している仕事を具体的に教えてください
I meet with my team every day to talk about what happened yesterday, what were our challenges and how we dealt with them, what we learned and how to improve the process by taking care of the root cause. We talk about our priorities and give everyone the chance to ask their questions. There is a culture of transparency in communication and a culture of promoting everybody's strength.

I work with our product development teams when they come to visit during the new product industrialization stage. We talk about what's new, where to pay attention and how to implement the requirements in our quality system. There are also routine activities like process auditing which we monitor on a daily basis, making sure the materials and products have the performance consumers are expecting. For example, making sure the right amount of powder can be picked up and applied perfectly in a consistent and pleasant way from the first use to the end of the product's life.

この会社を選んだ理由は何ですか?
At the Estée Lauder Companies, quality is a very important and a very serious job. We work as a quality team not only to ensure that every product is excellent, but also that the whole production system is operating at the highest level, so we have the confidence in every single piece we ship out.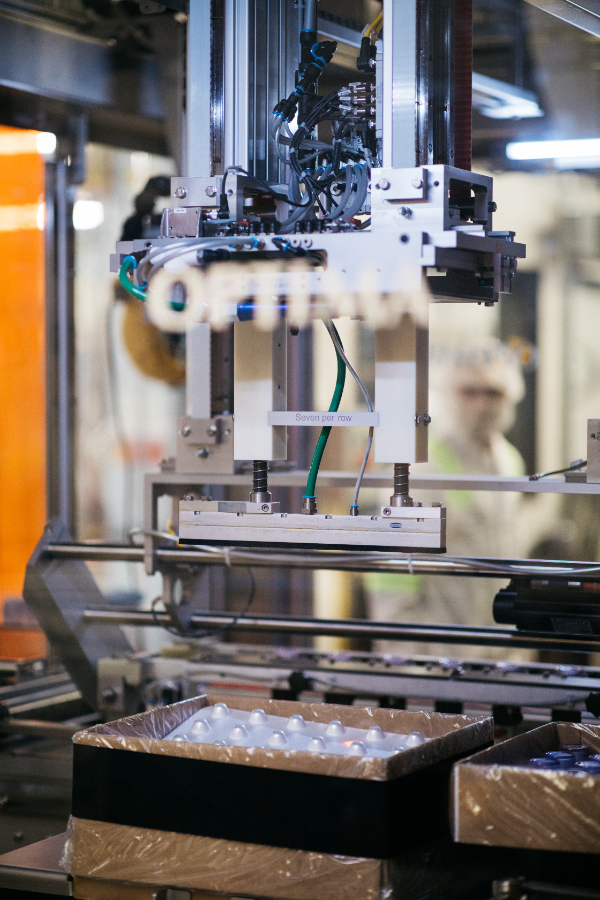 今後どうしていきたいですか
NA
会社データ
設立日
NA
事業内容
We are the global leader in prestige beauty — delighting consumers with transformative products and experiences, inspiring them to express their individual beauty. We are the only company focused solely on prestige makeup, skincare, fragrance and hair care with a diverse portfolio of 25+ brands sold in approximately 150 countries and territories. Infused throughout our organization is a passion for creativity and innovation — a desire to push the boundaries and invent the unexpected — as we continue the bold work of our founder Estée Lauder.

We embrace the challenges of leading in the ever-changing beauty landscape, and our competitive nature is a powerful source of motivation. We focus on long-term growth with an ability to execute with agility and excellence. We pride ourselves in offering a stimulating inclusive environment that fosters creativity, innovation and integrity in everything we do.
URL
https://www.esteelauder.jp/
住所
Marunouchi Nijubashi Building 20th fl, 3-2-3 Marunouchi Chiyoda-ku,Tokyo
資本金
8,000万円(2018年6月実績)
代表者
Matthew Growdon
従業員数
2,780(2019年12月現在)
募集情報
{{r.GsRecruitingItemType.name}}
{{r.GsRecruitingItem.target_year | targetYearLabel}}
{{r.GsRecruitingItem.name}}
{{r.GsRecruitingItem.description}}
{{s.entry_end_date}}

({{s.entry_end_day_of_week}})

{{s.entry_end_time}}

{{s.apply_method_label}}

{{s.name}}

日程:

{{s.event_date || '  '}}

場所:

{{s.place || '  '}}
---
---
このページを閲覧した人が見ているページ
募集情報
{{r.GsRecruitingItemType.name}}
{{r.GsRecruitingItem.target_year | targetYearLabel}}
{{label.short_name}}
{{r.GsRecruitingItem.description}}
{{s.entry_end_date}}

({{s.entry_end_day_of_week}})

{{s.entry_end_time}}

{{s.apply_method_label}}

{{s.name}}

日程: {{s.event_date}}

場所: {{' ' + s.place}}
---